Ultraviolet to Visible to Infrared
Camera Conversions and Service: IR-Only (590nm, 665nm, 715nm or 830nm), UV+Vis+IR, monochrome (B&W), UV-Only, High Res (HR), Vegetation Stress and Sensor Glass Replacements For a conversion request form, please click here.
Cameras: Brand new modified DSLR, Point & Shoot, Video and Thermal cameras in stock.
Filters: Infrared, Ultraviolet and unusual camera filters
Lights: Infrared, Visible and Ultraviolet. Chemical LightStick (chemiluminscent) LED, HID, Fluorescent and Filament
1mw to 10,000,000 candle power. From 3 grams to 32 pounds!
Specialty Inks and Pens: Invisible Fluorescing, Infrared, Fluorescent, CopyProof, Child Safe (FDA Edible), Indelible, Washable and Plastic marking.
Contact Information
(001) 201-882-0344 Voice
(001) 201-882-0326 Fax
Skype: infraviolet1
Postal address: 220 Broad Street, Carlstadt, NJ 07072 USA
Electronic mail: General Information: sales@maxmax.com
Webmaster: webmaster@maxmax.com
New Products and Information
Nikon D800 Monochrome Conversions. We have converted the first Nikon D800 cameras to monochrome. This camera takes stunning monochrome images. You can read Lloyd Chambers review here.
Ultraviolet (UV) Color and Monochrome Cameras. Using our proprietary Color Filter Array (CFA) removal and UV short pass internal filter, we can create a monochrome UV-Only camera with 6x the UV sensitivity of a comparable UV color camera conversion. LDP is the only shop in the world capable of removing the CFA. UV Monochrome cameras are capable of handheld outdoor UV pictures at 18 megapixels and can shoot UV-Only video at HD 1080P.
Remote Sensing / Vegetation Stress Camera - New 3-Band Blue-Green-NIR, Green-Red-NIR, 2-camera 5-band systems and Remote Sensing Explorer Software! DLSR and light point&shoot models suitable for UAV's. More practical, more ueful and less expensive than Chlorophyll Meters and Chlorophyll Fluorometers. Use a digital camera for detecting plants and the health of the plants, camouflaged objects, minerals and deposits and more. Replaces the Kodak Color Infrared Film Aerchrome Type 1443.
Monochrome Black and White (B&W) DSLR cameras.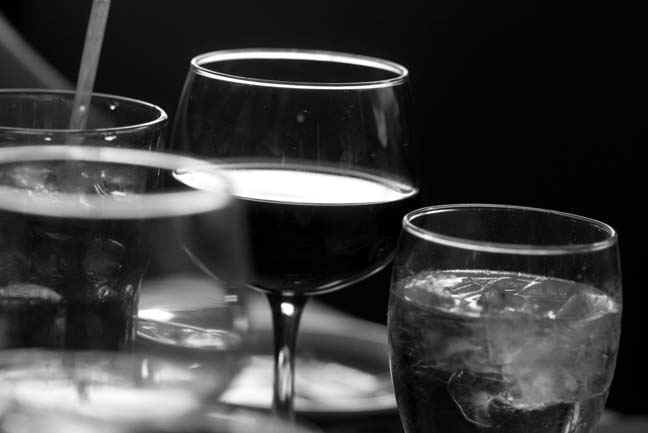 10 Million / 14 Million Candle Power Flashlight.

HID 35/50 Watt Ultra bright and Ultra light flashlight in Visible and UV-Only. World's brightest UV HID flashlight.
Selected DSLR Spectral Response Curves Now Available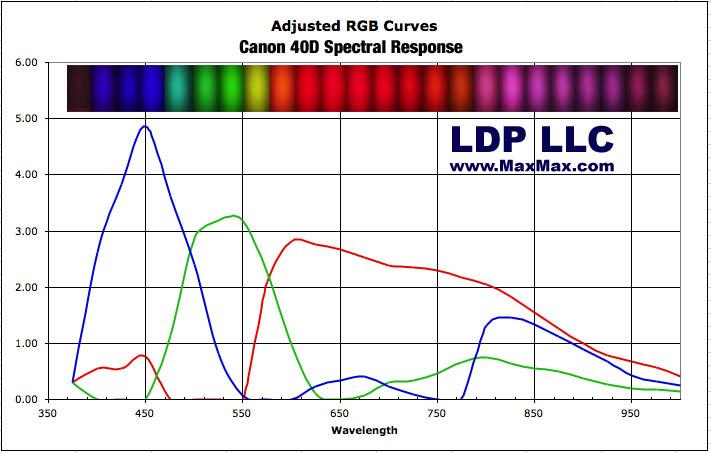 Infrared Camera Conversions & High Resolution Enhancements
Do you have a camera you would like converted to IR-Only or UV+ IR+Visible? Please click here for more information.
New! HR (High Resolution/ Hot Rod) your camera! Maximize the potential performance of your camrea. All Digital SLR cameras have something in them called an Anti Aliasing (AA)/Blur filter to prevent possible Moiré. We can remove the AA and fix the refractive change allowing your camera to take pictures at its sharpest resolution. Learn more here. Below is a zoomed area from a Canon 5D using the same lens, aperture, etc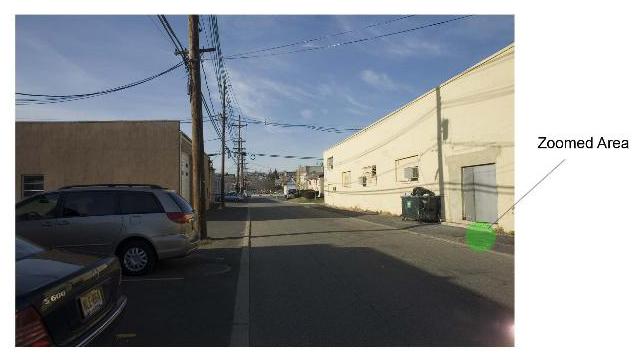 Hot Rod Canon 5D Stock Canon 5D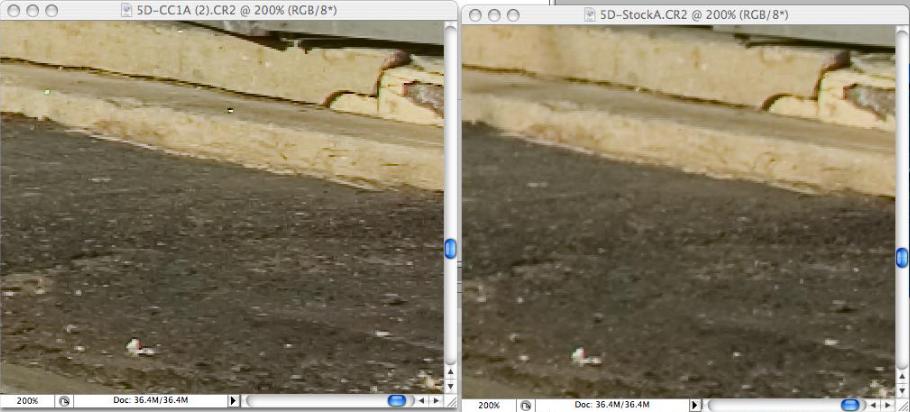 See our Free Software Downloads!
New Products!
Infrared Chemiluminescent LightSticks

Genuine MaxMax MilSpec cold chemical infrared lightsticks. MaxMax lightsticks are the highest quality, longest lasting infrared lightsticks made. Infrared lighsticks emit no visible light. You must use a Night Vision Device (NVD) or IR sensitive camera.

UVunVis is a special UV ink that can only be seen with a special UV camera and UV filter. The ink does not glow under a UV light (black light), is not visible to the human eye and cannot be seen with an IR camera. Clear, non-toxic, odorless and colorless.
Privacy and Ordering Information
We don't buy, sell, rent, distribute or any such thing with the names and addresses we collect. We might send users a bulletin although we haven't ever done this since we have started selling over the internet in 1996. Therefore, you should check back on your own periodically for updates.
We usually ship the same or following business day that an order is received. To avoid delays, shipping and billing information should match. Credit card information gets entered on a 128-Bit SSL encrypted page.
Before you place your order, make sure you understand the return policy for the products you are buying. All optical and hardware sales are final with guaranteed replacement on initial defects.
Contact Information
(001) 201-882-0344 Voice
(001) 201-882-0326 Fax
Postal address: 220 Broad Street, Carlstadt, NJ 07072 USA
Electronic mail: General Information: sales@maxmax.com
Webmaster: webmaster@maxmax.com