Models:
XNiteCanon600-715 715nm IR-Only
XNiteCanon600-1000 1000nm IR-Only
XNiteCanon600-UV Ultraviolet UV-Only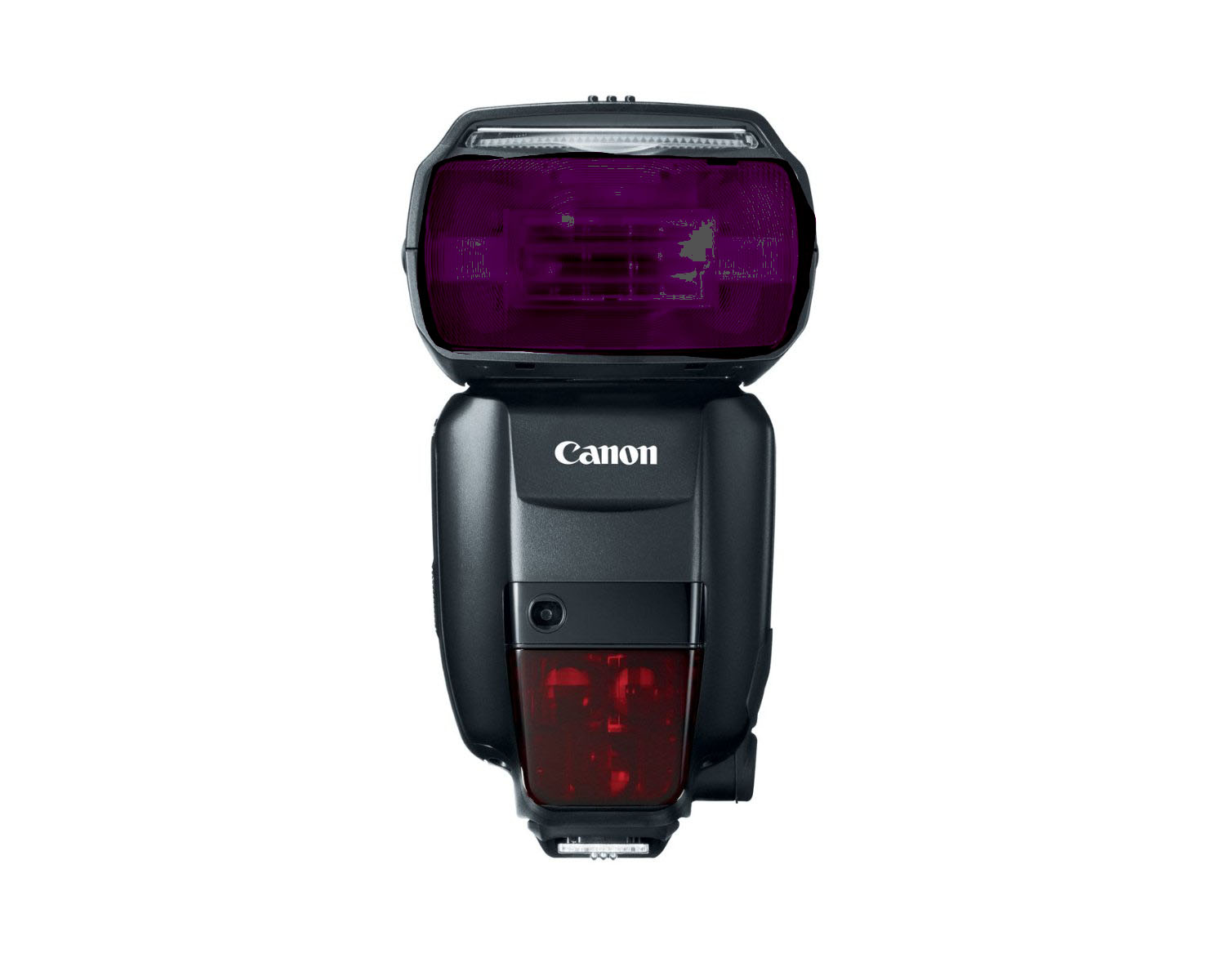 The specifications listed below are for the stock flash - not the infrared flash. Please understand that the flash performance with your camera will vary with a variety of factors. Please read more at IR Camera Flashes
Description
The popular Speedlite 580EX Flash has been replaced by the new Speedlite 580EX II Flash, which features a host of improvements, including a metal hot shoe withan improved locking mechanism for added durability, an external metering sensor for non-TTL automatic flash exposure control and a PC socket for use with non-dedicated slave triggers.
Fully compatible with all EOS SLRs, the Speedlite 580EX II is gasketed for dust and moisture resistance, making it possible for users of EOS-1 class digital SLRs and many L-series EF lenses to use flash safely when shooting in dusty or wet environments.
Features
| | |
| --- | --- |
| | Approx. 20% faster recycling time compared to 580EX |
| | Superior build quality, including a metal foot for higher rigidity |
| | Max. Guide No. 58 at 105mm setting (GN 190, feet) |
| | Auto conversion of flash coverage with compatible digital SLR cameras. |
| | White Balance info communicated instantly to compatible digital SLR cameras |
| | Full swivel, 180° in either direction |
| | AF-assist beam, compatible with all AiAF points on every EOS SLR |
| | Dust and water resistance to match the EOS-1D Mark III |
Specifications
Compatible Cameras
E-TTL operation with all EOS digital SLRs; PowerShot G2, G3, G5, G6, and Pro1; and the following EOS film cameras - EOS-1v, EOS-3, Elan 7N series, Elan 7 series, Elan II series, Rebel T2, Ti, K2, GII, G.
TTL operation with all other 35mm EOS SLRs, and Canon T90.
Guide Number
190 feet (at ISO 100) / 58 (meters); flash head at 105mm zoom setting
Number of Flashes
Approx. 100 to 700, with fresh AA-size alkaline batteries
Recycling Time
Approx. 0.1 to 6 seconds, with fresh AA-size alkaline batteries
Flash Range
(At ISO 100, with 50mm f/1.4 lens at f/1.4) - Approx. 1.6 to 98.4 feet / 0.5 to 30m
AF Assist Beam
Built-in; covers all focus points in EOS cameras with 1, 3, 5, 7, 9, or 45 AF points; Distance range - 2 to 32.8 feet (0.6 to 10m) at center; 2 to 16.4 feet (0.6 to 5m) at periphery
Custom Functions
Fourteen Speedlite Custom Functions built-in; set on Speedlite's LCD panel
Power Source
Four AA-size batteries - alkaline, lithium, or rechargeable Ni-MH usable
External Power Source
External power supply - compatible with Dust- and water- Resistant External Power Pack, Canon battery pack CP-E3 and Transistor Pack E
Dimensions
3.0 x 5.3 x 4.5 inches /76 x 134 x 114mm
Weight
13.2 oz./375g, without batteries (4 AA alkaline batteries add 3.5 oz./100g)