Discontinued
This model has been replaced by the Nikon D80
Nikon D70s: 6.1 MegaPixel Prosumerl Infrared-Enabled Camera
Models:
XNiteNikonD70 IR+Visible
XNiteNikonD70IR IR-Only
XNiteNikonD70HR Visible Hot Rod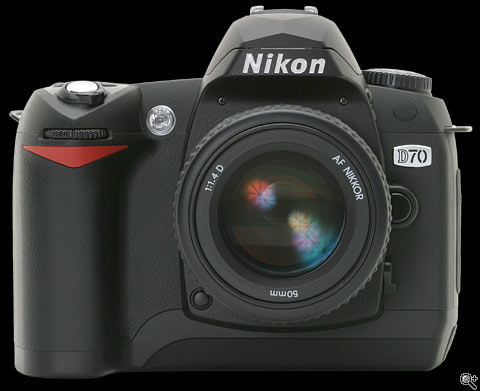 The Nikon D70 is a semi-professional digital SLR camera. Because of the nature of the IR enabling modification, we do not recommend this camera to anyone who does not fully understand the implications of the modification. This camera offers great IR sensitivity, dynamic range and low noise.
We can modify this camera to be IR+Visible, IR-Only and Visible Hot Rod. An IR+Visible camera will see both Infrared and Visible light after modification. An IR-Only camera will only see IR from 715nm through 1200nm. The IR-Only camera has an internal 715nm IR filter with an antiflection coating. The 715nm filter performs similarly to the Hoya RM72 and Wratten 89B.
A Visible Hot-Rod camera will maximize the resolution and color depth of the camera at the expense of possible moire pattens. Please see more about this conversion here.
| | | | |
| --- | --- | --- | --- |
| | Hot Rod | IR+Visible | IR-Only |
| Model | XNiteNikonHR | XNiteNikonD70 | XNiteNikonD70IR |
| Camera can take normal visible pictures | Yes | Yes with CC1 filter | No |
| Camera can take IR pictures | No | Yes with external IR filter | Yes with no extra filters |
| Camera autofocus will work with IR pictures | NA | No | Yes |
| Camera autoexposure will work with IR pictures | NA | No | Yes with Exp Comp Adj |
| User can see through lens when taking IR pictures | Yes | No | Yes. Filter is internal. |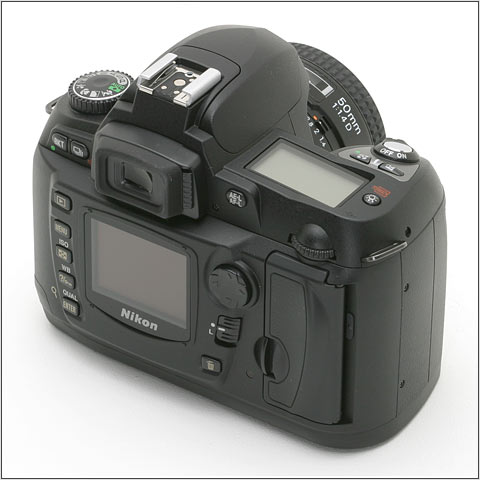 Features:
6.1-megapixel: The Nikon D70 digital camera captures pictures with 6.1-megapixel resolution—this means you can crop images and still maintain precision clarity or blow up images to poster-size.
SLR: Get the versatility of a digital camera with outstanding image quality, the power to interchange lenses and the duality of full creative controls and complete automatic settings for a complete photographic package.
Lens compatibility: DX Nikkor and Type G- or D-AF Nikkor lenses offer fully supported functions. Other Nikon lenses may be compatible, but all functions may not be supported.
1.8" LCD: Frame pictures, review images and access the menu on the oversize 1.8" LCD screen.
i-TTL Speedlight: This built-in light helps you capture images in every lighting situation.
Hot shoe: This standard ISO hot-shot contact has a safety lock.
Shooting modes: Scene modes let you set your camera to the shooting conditions. There's no need to adjust the camera manually—just choose a mode and start shooting. Modes include auto, portrait, night landscape, landscape, sports, night landscape and close-up.
Autofocus: The five-sensor, multi-area autofocus system finds the accurate focus, even when your subject is off-center.