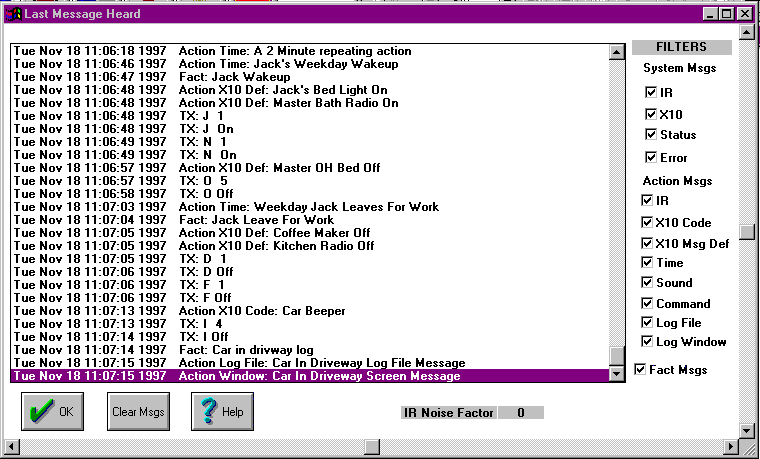 The Last Message Heard window displays the last 400 events that have occured in MaxCtrl
along with a time and date stamp. Any X10 codes or IR codes transmitted or recieved, any
Actions, any Facts, any system messages are all displayed in this window.

To help eliminate certain sorts of messages, you can click on filters to reduce the number of
messages in the window.

All messages may also be logged to an audit text file for later examination. This is a particularly
nice feature for security. With the correct motion or other sensors, you could see when vehicles
were in your driveway, when somebody was at the front door, when a light was turned off, etc.

This window further helps you figure out when MaxCtrl has done something while you are
testing or checking its operation.