Infrared Color Band Pass Series Filters
The Infrared Color Band Pass Series filters are only available in 58mm currently.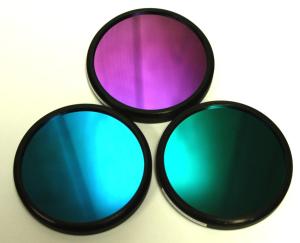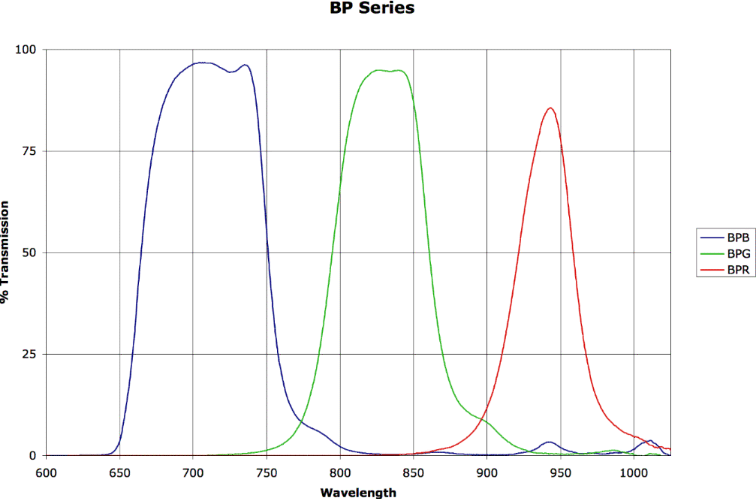 This is a series of pictures taken with our IR enabled Sony DSC-F828. The camera can see from 350nm to 1200nm while the human eye sees from about 400nm (violet) to 725nm (red).
We created a series of infrared band pass filters to pass infrared light while blocking visible light. The bands are roughly spaced about the same distance as Red Green and Blue in the visible spectrum. By taking a series of pictures with these different filters and then assigning the different infrared band pass filters into RGB color channels within Photoshop, we have created a down-sampled, or false color, infrared image. Basically, the combined channels gives you an image of what infrared light would look like if you could see it within our human color space.
The BP Color Series is only currently available in 58mm diameter.
| | | | | |
| --- | --- | --- | --- | --- |
| | 5% Low Cut | 50% Low Cut | 50% High Cut | 5% High Cut |
| XNiteBPB | 650nm | 662nm | 753nm | 787nm |
| XNiteBPG | 735nm | 795nm | 860nm | 935nm |
| XNiteBPR | 888nm | 921nm | 958nm | 1000nm |
Visible Spectrum.
Equipment: Sony DSC-F828 IR enabled and XNiteCC1 infrared blocking filter.
Camera is seeing 400nm to 725nm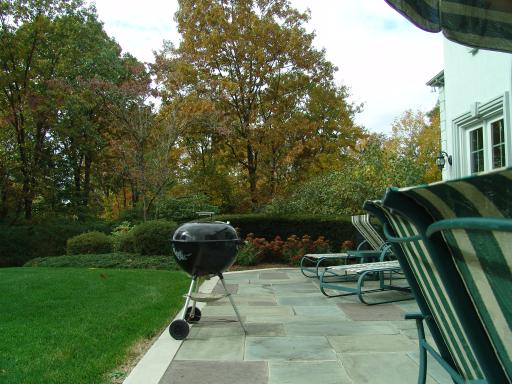 Visible and Infrared spectrum.
Equipment: Sony DSC-F828 IR enabled with no filter.
Camera is seeing 350nm to 1200nm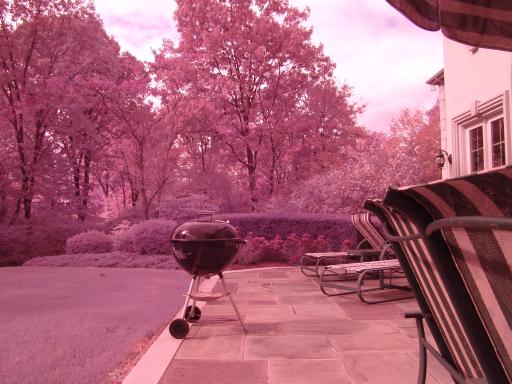 Infrared False Color Picture.
Equipment: Sony DSC-F828 IR enabled
XNiteBPR, XNiteBPG and XNite BPB Filters
3 pictures were taken; one with each filter
The three infrared pictures were then brought into Adobe Photoshop and assigned to a color channel.
XNiteBPB assigned to Red
XNiteBPG assigned to Green
XNiteBPR assigned to Blue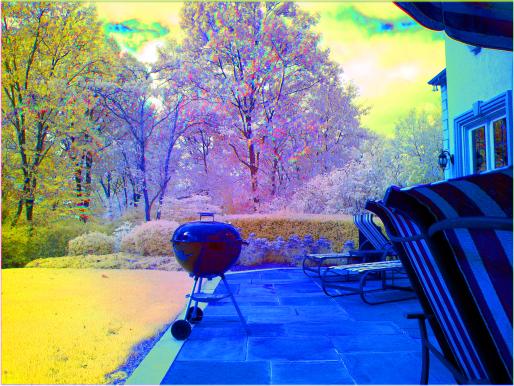 Infrared False Color Picture.
Equipment: Sony DSC-F828 IR enabled
XNiteBPR, XNiteBPG and XNite BPB Filters
3 pictures were taken; one with each filter
The three infrared pictures were then brought into Adobe Photoshop and assigned to a color channel.
XNiteBPB assigned to Blue
XNiteBPG assigned to Green
XNiteBPR assigned to Red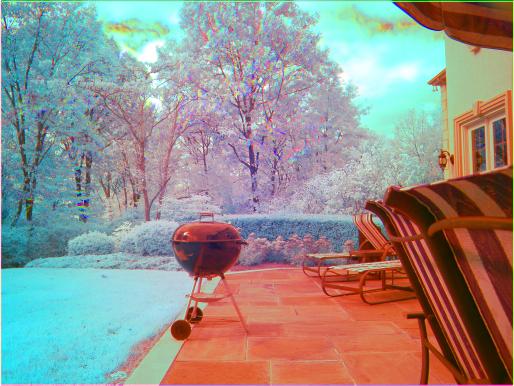 Infrared BPB Filter.
Equipment: Sony DSC-F828 IR enabled and XNiteBPB infrared bandpass filter.
Camera is seeing 650nm to 750nm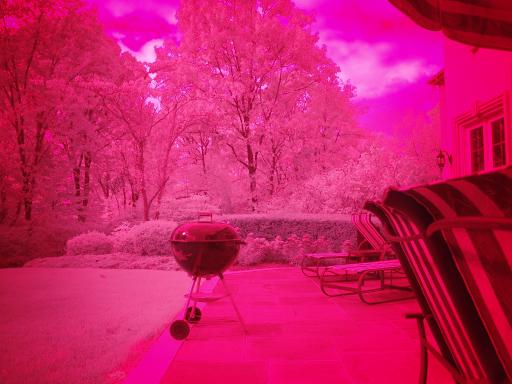 Infrared BPG Filter.
Equipment: Sony DSC-F828 IR enabled and XNiteBPG infrared bandpass filter.
Camera is seeing 725nm to 850nm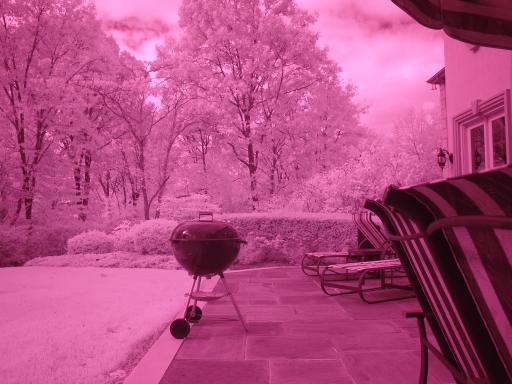 Infrared BPR Filter.
Equipment: Sony DSC-F828 IR enabled and XNiteBPR infrared bandpass filter.
Camera is seeing 850nm to 950nm