Help Support This Product By Clicking Here
SpeedRead is a tool for increasing your ability to read and retain information. SpeedRead can read an text file and display the words sequentially. The user can adjust rate words are displayed, the number of words displayed at a time, and the minimum number of letters to qualify a word. A performance counter clocks the actual number of words displayed, the total time and time between word groups.
Teachers or users can also later test reading comprehension by administering a quiz based on the material displayed. SpeedRead is a useful tool for improving reading comprehension tests such as the SAT, PSAT MCAT and LSAT.
SpeedRead steams words at you forcing you to pay constant attention and helps you learn to read groups of words rather than reading single words at a time. SpeedRead also has an adjustable rate of speed so that you can learn how to process streams of information at an increasing pace.
The theory behind SpeedRead is a well known technique used by some Speed Reading methods. Basically, you want to enable:
Reading groups of words instead of single words
Learning to "absorb" small connector words like "and, the, but, to, etc".
Forcing constant attention on subject matter.
User or teacher adjustable rate of speed for word or word group presentation.
Latest File Date: 2-MAY-2003 File Size: 844K
Help Support This Product By Clicking Here
Get Free Registration Numbers Here For Freebies
Some of the stories included with this software are courtesy of Jan Lutherman. Thank you Jan and we hope everybody enjoys reading them.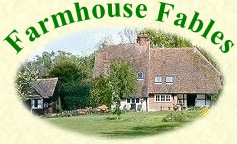 If you have your own short stories or other reading material and would like us to include it with the software or provide a link, please let us know.
Special Notes On Freebies: Freebies are free. We don't have banners or advertisements. We don't have spyware. We don't have any cripple or time-out features other than a very small feature removed for unregistered users. And, remember, registration is free. We don't buy, sell, rent, distribute, mutilate, bend or spindle the names and addresses we collect. We might send users a bulletin when a newer version comes out, although we haven't ever done this. Therefore, you should check back on your own periodically, to see if there is a later version. If you want to help support the products, you can contribute a nominal amount. Let your conscience be your guide.
Thanks,
Dan Llewellyn
| | |
| --- | --- |
| | President |
| | LDP LLC |
| | 220 Broad Stre |
| | Carlstadt, NJ 07072 |
Keywords: Free educational reading and training tool