This picture above was taken using an XNite 850nm filter for studying Band Gap Fluorescence from individual single wall carbon nanotubes. Study appeared in the journal Science 26-JUL-02.
Varicose vein study using our modified DSC-F707 and XNite filters.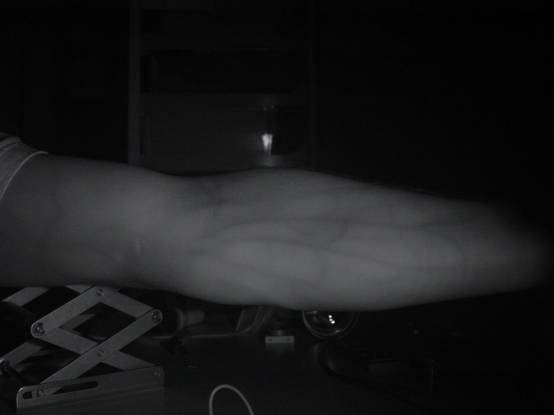 Using MaxMax modified digital camera and 830nm filter to detect early signs of vegetation stress.