Canon PowerShot S95 10.0 MegaPixel Digital Camera
Models:
XNiteCanonS95 UV+Visible+IR
XNiteCanonS95IR IR- Only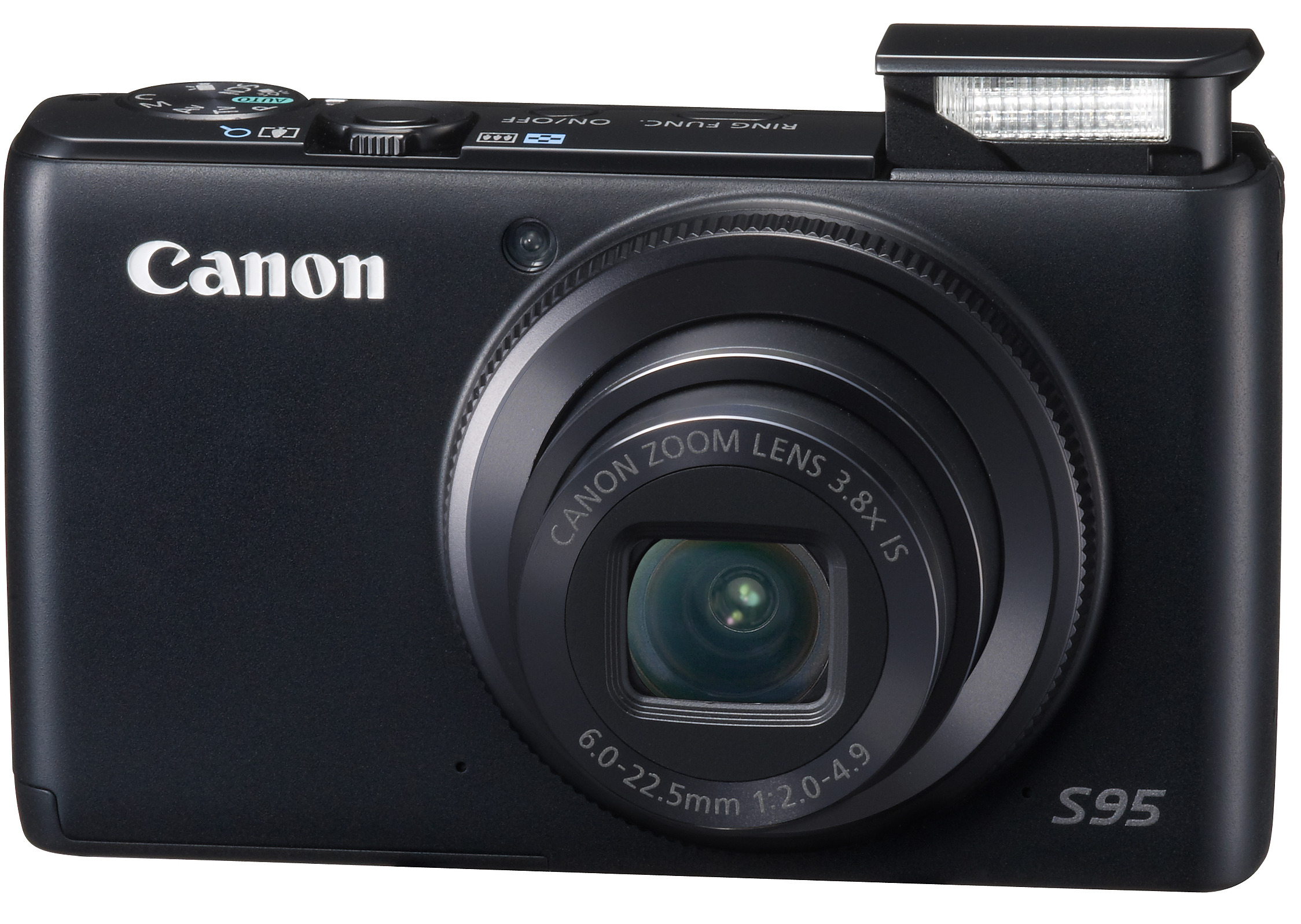 We can convert your Canon PowerShot S95 for $175 for UV+IR+Visible + return S&H ($20 UPS ground insured domestic USA). Turn around is usually 1 or 2 days from receipt.
For the UV+Visible+IR model, we add a 30mm filter ring to the front nose of the camera so that you can attach filters. Please be aware that you should be gentle when adding or removing filters because the stock lens nose cap to which the filter ring is added is not especially strong. If the cap comes off, you can snap it back in place by turning the camera on, placing the nose cap at 11:00, and giving a gentle twist to 12:00 to lock the cap in place.
30mm Filters are available here.
Specifications
Type
Compact digital still camera with built-in flash, 3.8x Optical/4x Digital (not w/ RAW)/15x Combined Zoom with Optical Image Stabilizer System
Image Capture Device
Type
10.0 Megapixel, 1/1.7-inch type Charge Coupled Device (CCD)
Total Pixels
Approx. 10.4 Megapixels
Effective Pixels
Approx. 10.0 Megapixels
Lens
Focal Length
6.0 (W)-22.5mm (T) f/2.0-4.9 (35mm equivalent: 28-105mm)
Digital Zoom
4x
Focusing Range
Auto: 2.0 in./5cm - infinity (W), 12 in./30cm-infinity (T);

Normal: 2.0 in./5cm - infinity, 12 in /30cm. - infinity (T);

Macro: 2.0 in. - 1.6 ft./5 - 50cm (W) 12 in. - 1.6 ft./ 30 - 50cm (T) ;

Manual Focus: 2.0 in. - infinity/5cm - infinity (W), 1.6 ft. - infinity/50cm - infinity (T)
Autofocus System
TTL Autofocus
Viewfinders
Optical Viewfinder
N/A
LCD Monitor
3.0-inch TFT color with wide viewing angle
LCD Pixels
Approx. 461,000 pixels
LCD Coverage
100%
Aperture and Shutter
Maximum Aperture
f/2.0 (W) - f/4.9 (T)
Shutter Speed
1 - 1/1600 sec.

15-1/1600 sec. (Total shutter speed range)

Shutter speeds available in Tv and M:

15, 13, 10, 8, 6, 5, 4, 3.2, 2.5, 2, 1.6, 1.3, 1, 0.8, 0.6, 0.5, 0.4, 0.3, 1/4, 1/5, 1/6, 1/8, 1/10, 1/13, 1/15, 1/20, 1/25, 1/30, 1/40, 1/50, 1/60, 1/80, 1/100, 1/125, 1/160, 1/200, 1/250, 1/320, 1/400, 1/500, 1/640, 1/800, 1/1000, 1/1250, 1/1600 (Units: sec.)
Exposure Control
Sensitivity
Auto, ISO 80/100/125/160/200/250/320/400/500/640/800/1000/1250/1600/2000/2500/3200 equivalent in P Mode
Light Metering Method
Evaluative*, Center-weighted average, Spot**

* Facial brightness is also evaluated in Face Detect AiAF

** Metering frame is fixed to the center/linked to AF frame
Exposure Control Method
Program AE, i-Contrast, Manual; AE Lock, Program Shift, Safety Shift, Auto ISO Shift
Exposure Compensation
+/-2 stops in 1/3-stop increments