Collimated Flashlights
Precision Forensic LED Handheld Lights with collimated lenses and precise edge to edge even illumination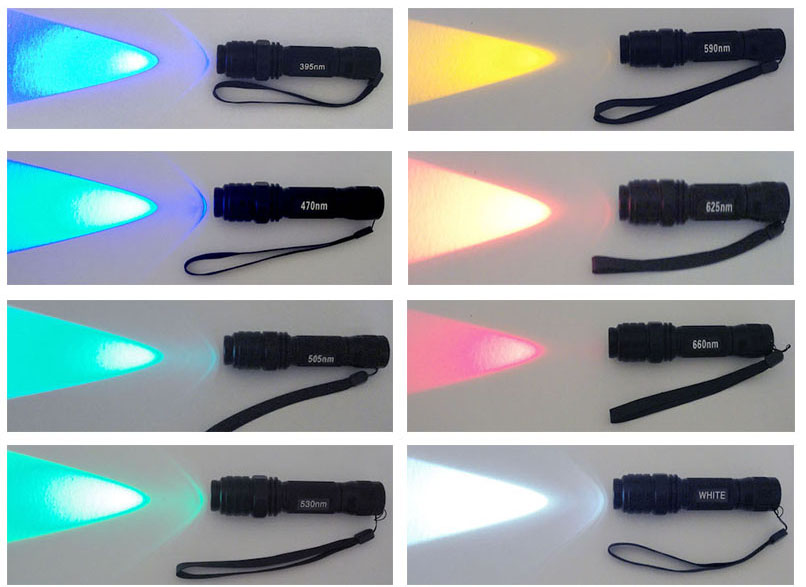 Collimated uniform precision beam
High quality machined aluminum heavy duty anodized housing
Uses Lithium Ion rechargeable 18650 battery
3 Hour Run Time
20,000 hour bulb lifetime
140mm Length x 35mm Width
30cm Work distance beam diameter = 18cm
30cm Work distance beam uniformity > 85%
These lights are the highest quality LED flashlights available.  The flashlight has glass optical collimated lens assembly that focuses the beam into a tight precision circle with a very uniform edge to edge brightness.  With the rechargeable Lithium Ion battery, you don't need expensive batteries and will get years of use.  The body is made of machined thick aluminum rather than extruded thin wall tubing like most inexpensive lights. 
Notice the near perfect beam pattern with focused, uniform beam.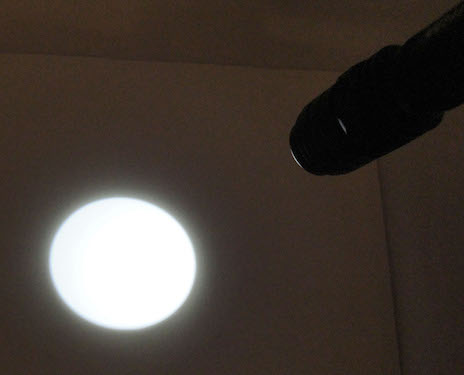 Model

Rated

Wavelength

Measured

Wavelength

Measured Power

Optical Watts

FlashFRN-White
White
White
0.34 Watt
FlashFRN-395
395nm
396nm
0.38 Watt
FlashFRN-470
470nm
452nm
0.35 Watt
FlashFRN-505
505nm
501nm
0.17 Watt
FlashFRN-530
530nm
517nm
0.15 Watt
FlashFRN-590
590nm
594nm
0.05 Watt
FlashFRN-625
625mn
633nm
0.32 Watt
FlashFRN-660
660nm
659nm
0.15 Watt
Note: Measured power is in Optical Watts of generated light which is not the same thing as Electrical Watts of power used to generate the light.  Electrical Watts will always be higher since there is energy loss converting electricity to photons of light.  Most flashlights sold use the Electrical Watts ratings which doesn't actually tell you how much light is being generated - just how much power is used.
Fingerprint detection with our IRDC6 phosphor, FlashFRN-530 and 525nm long pass filter.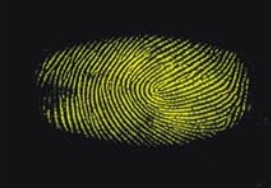 Flashdata.
You can click on the measurement page to see detailed specifications on measured light output.  If you click on the light, you will be taken to the item in our online store.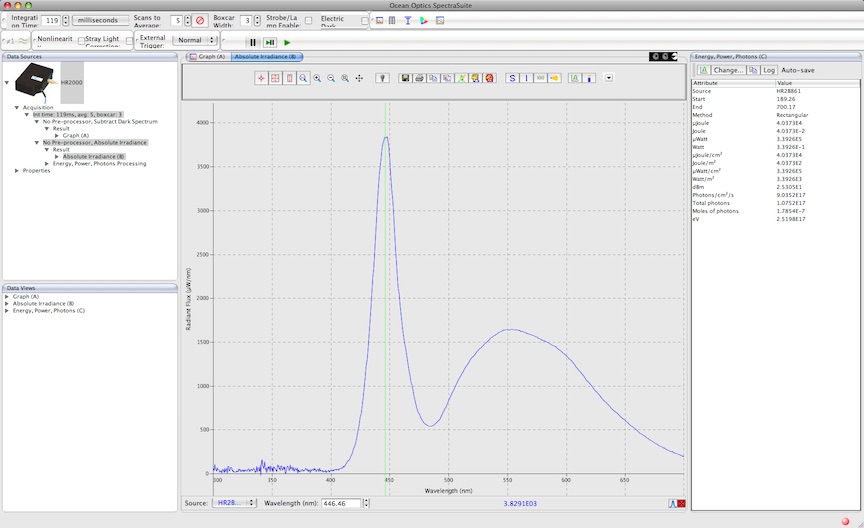 ---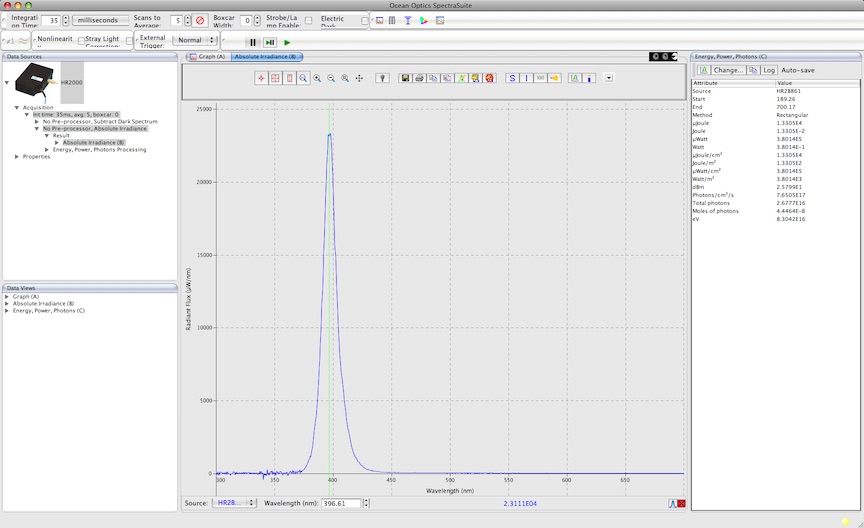 ---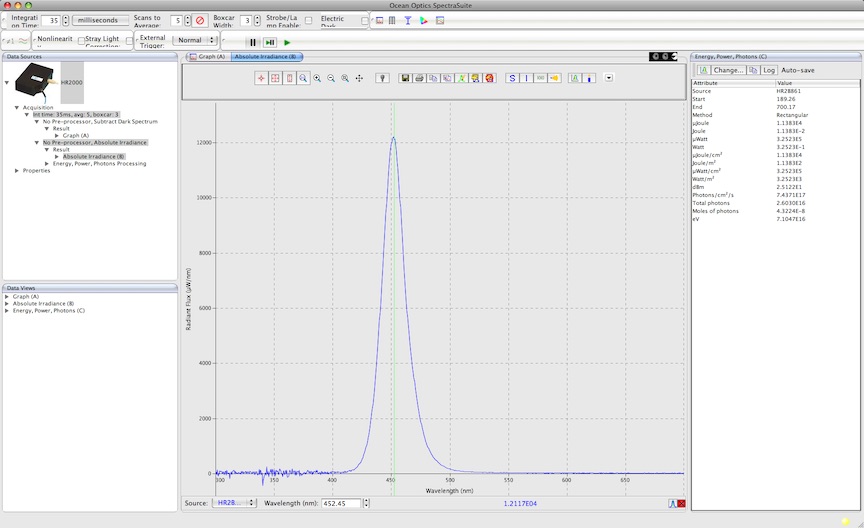 ---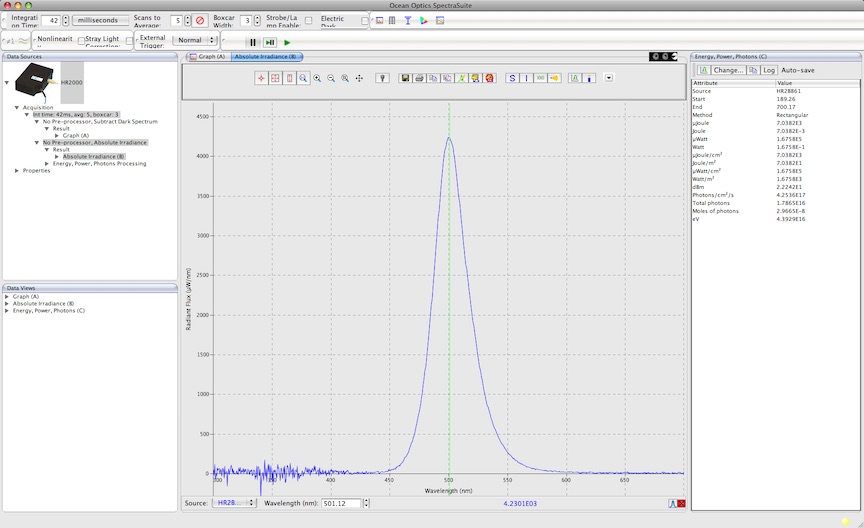 ---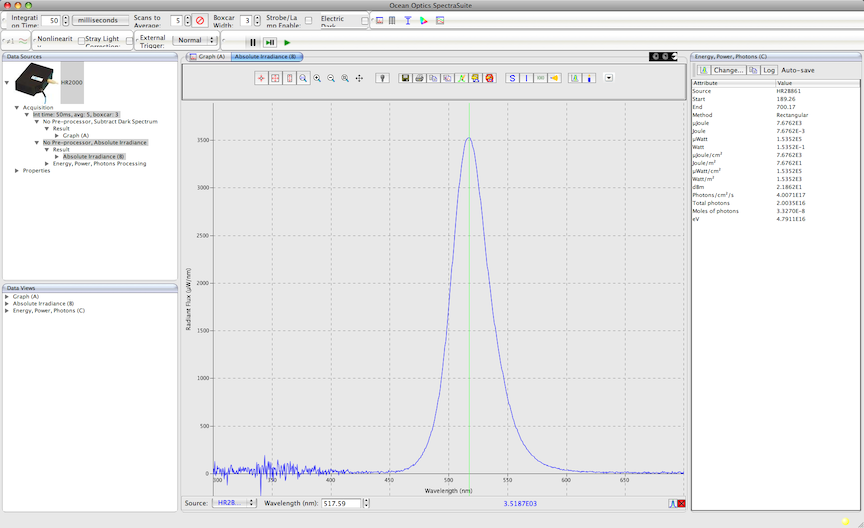 ---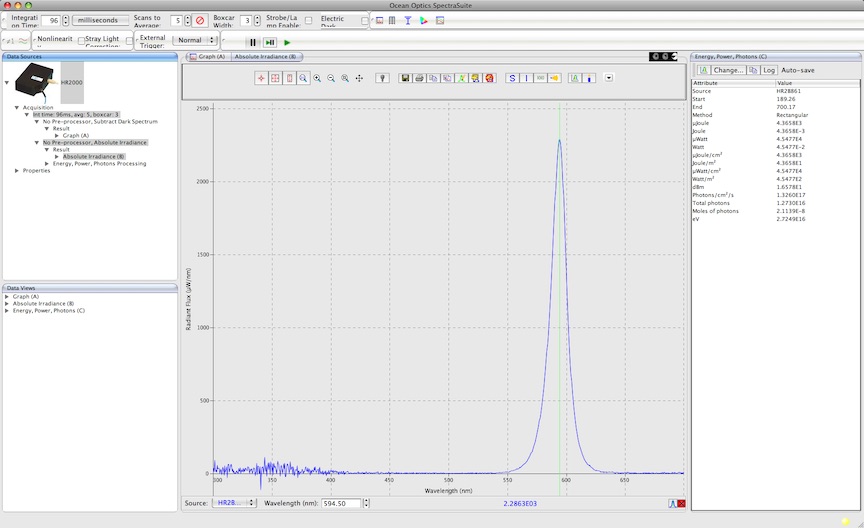 ---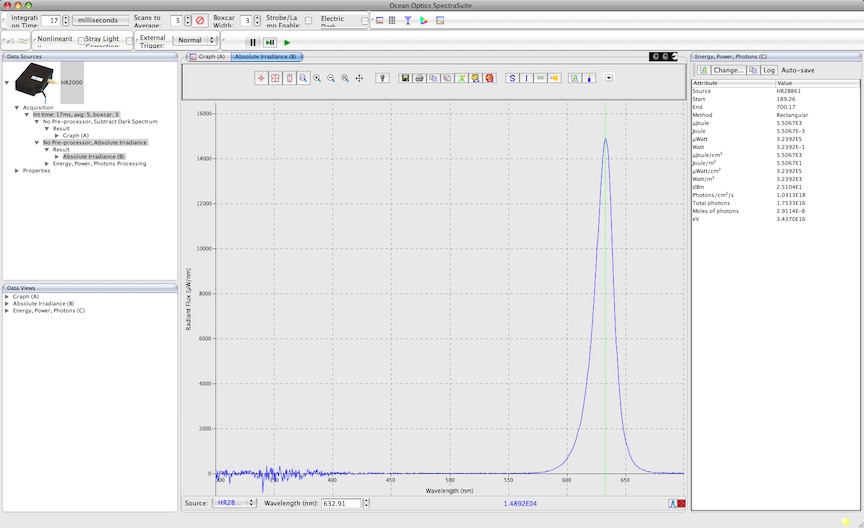 ---