Raspberry Pi HQ 12MP
Raspberry Pi HQ 12 Megapixel Monochrome.
You can jump to this item in our online store by clicking here.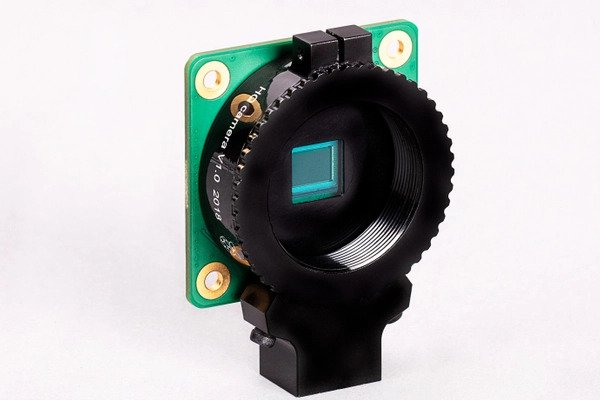 The Raspberry Pi HQ camera uses a Sony IMX477 stacked, back-illuminated sensor, 12.3 megapixels, 7.9 mm sensor diagonal, 1.55 μm × 1.55 μm pixel size.  We have removed the Color Filter Array (CFA) to convert this camera into a true monochrome device with no microlenses and no CFA.
The High Quality Camera is designed to accept CS-mount lenses and, with the supplied adapter, C-mount lenses. The CGL 6 mm CS-mount and 16 mm C-mount lenses are examples of third-party products that are compatible with the High Quality Camera.  The camera also has an adjustable backfocus tocus so that you dial in focus for a particular lens.  The plastic lens housing module has an ICF.  You can easily remove the housing from the PCB and push the ICF out of the housing or buy the camera from us with no ICF.
You can also use our Llewellyn Optics M12 Fused Silica lens that transmits light below 200nm (77% @200nm) using a C-Mount to M12 adapter with no vignetting.
Sony IMX477R stacked, back-illuminated sensor, 12.3 megapixels, 7.9 mm sensor diagonal, 1.55 μm × 1.55 μm pixel size
Ouput: RAW12/10/8, COMP8
Back focus: Adjustable (12.5 mm–22.4 mm)
Lens standards: C-mount, CS-mount (C-CS adapter included)
IR cut filter: Integrated
Ribbon cable length: 200 mm
Tripod mount: 1/4"-20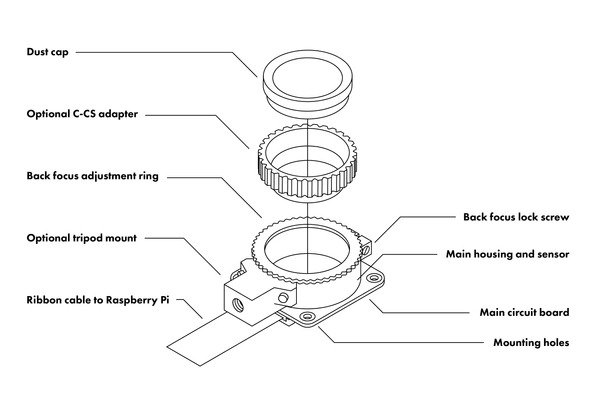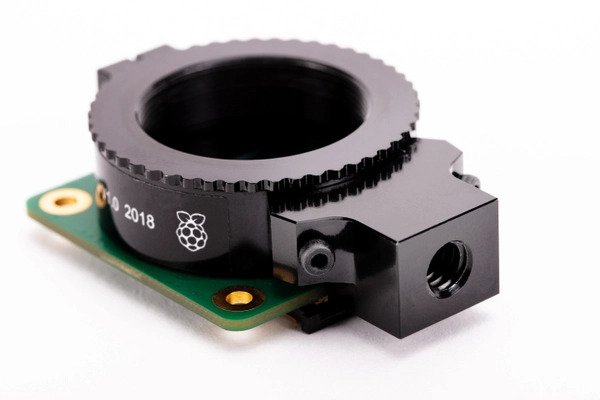 Rasperberry Pi with lens attached.  NOTE:  No lens included with the camera.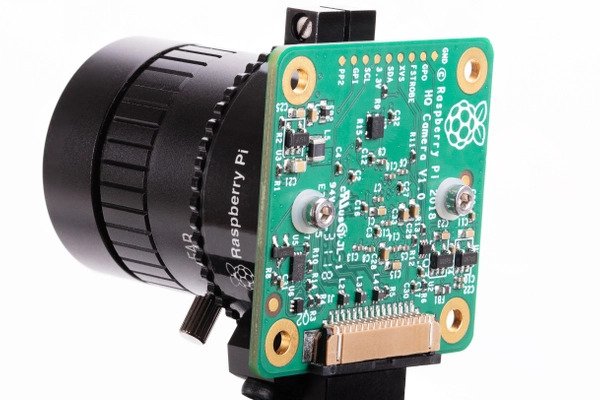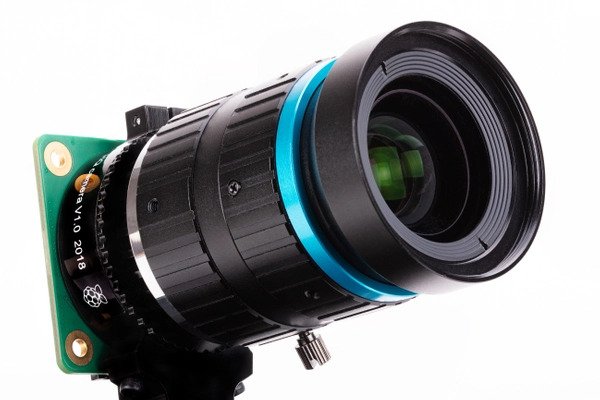 Sony IMX477 Features:
◆Back-illuminated and stacked CMOS image sensor◆Digital Overlap High Dynamic Range (DOL-HDR) mode with raw data output.
◆High signal to noise ratio (SNR).
◆Full resolution @60 frame/s (Normal), 4K2K @60 frame/s (Normal), 1080p @240 frame/sFull resolution @40 frame/s (12 bit Normal), Full resolution @30 frame/s (DOL-HDR, 2 frame)
◆Output video format of RAW12/10/8, COMP8.
◆Power Save Mode
◆Pixel binning readout and V sub-sampling function.
◆Independent flipping and mirroring.
◆Input clock frequency 6 to 27 MHz
◆CSI-2 serial data output (MIPI 2lane/4lane, Max. 2.1 Gbps/lane, D-PHY spec. ver. 1.2 compliant)
◆2-wire serial communication.
◆Two PLLs for independent clock generation for pixel control and data output interface.
◆Defect Pixel Correction (DPC)
◆Ambient Light Sensor (ALS)
◆Fast mode transition. (on the fly)
◆Dual sensor synchronization operation (Multi camera compatible)
◆7 k bit of OTP ROM for users.
◆Built-in temperature sensor
◆10-bit/12-bit A/D conversion on chip
◆92-pin high-precision ceramic package
Sony IMX477 Structure
◆CMOS image sensor
◆Image size Diagonal 7.857 mm (Type 1/2.3)
◆Total number of pixels4072 (H) × 3176 (V) approx. 12.93 M pixels
◆Number of effective pixels 4072 (H) × 3064 (V) approx. 12.47 M pixels
◆Number of active pixels 4056 (H) × 3040 (V) approx. 12.33 M pixels
◆Chip size 7.564 mm (H) × 5.476 mm (V)
◆Unit cell size 1.55 μm (H) × 1.55 μm (V)
◆ Package 92 pin LGA
We did a quick study using our XNiteFlashF flashlights and sunscreen to gauge relative performance.
265nm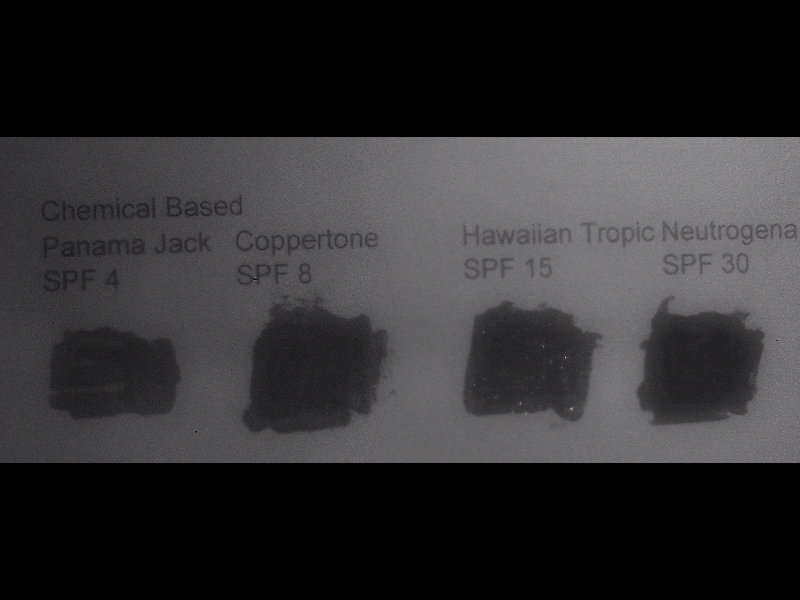 310nm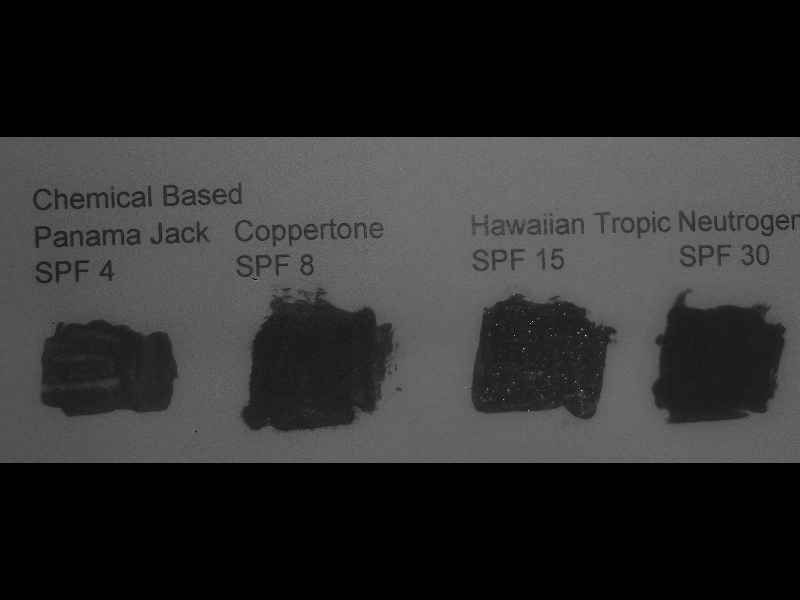 365nm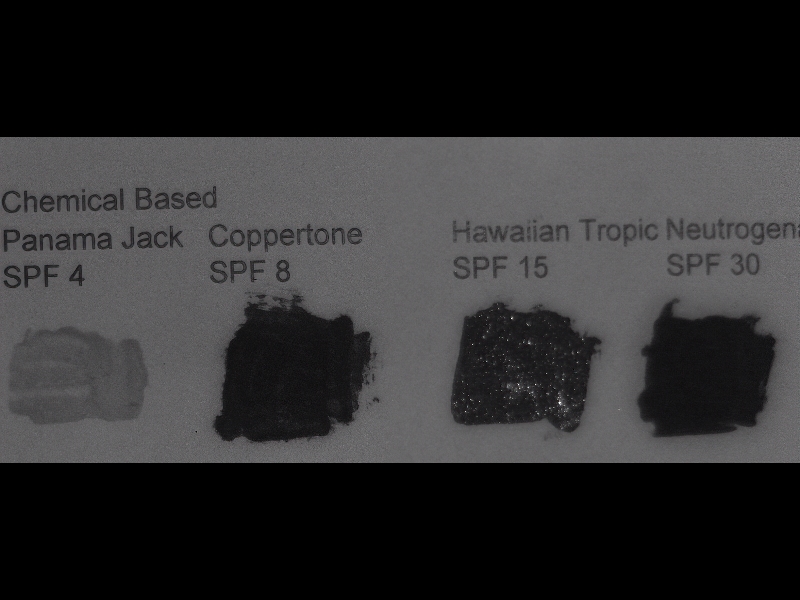 380nm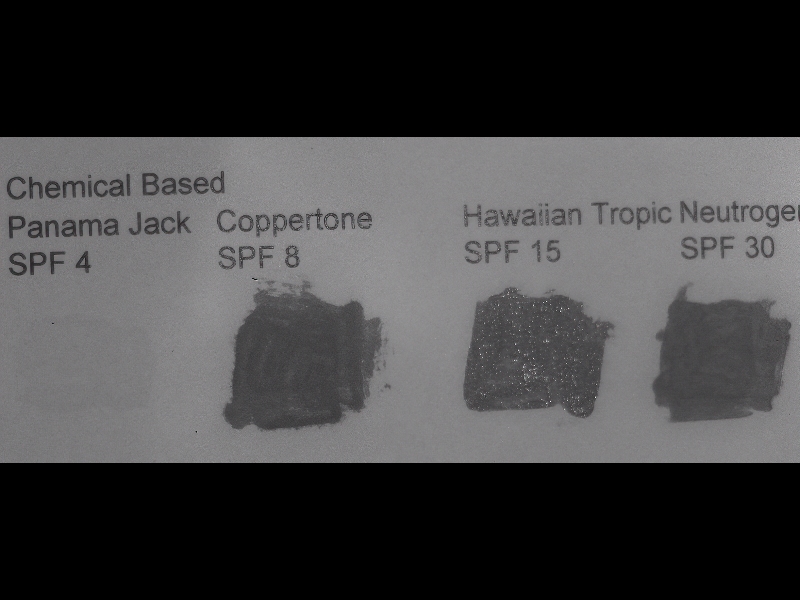 400nm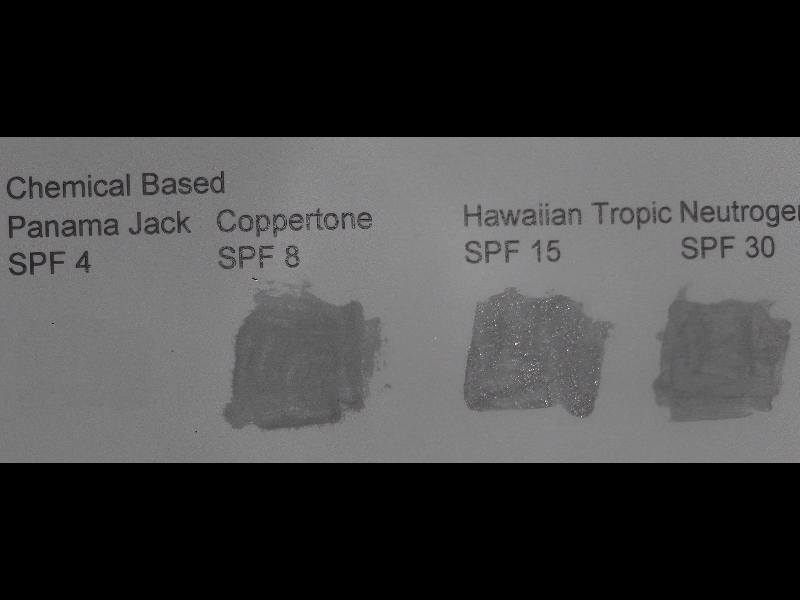 420nm