Modified Camera
The following pictures were taken with one of our modified Sony DSC-F717 cameras that has been modified to see both infrared and visible light in normal mode (not NiteShot).  The modification permits the camera to see in the infrared range without the overexposure limitation that exists in NiteShot.
Because the camera has been modified to see IR and visible light simultaneously, to take a normal picture, you need to use an infrared blocking / visible light passing filter like our XNiteCC1.
You can click on the image for a higher resolution version saved at 75% JPG resolution.
Outdoor picture with modified camera and no filter.  Camera sees both IR and visible light.
X-NiteCC1 filter blocks infrared and returns camera to normal function.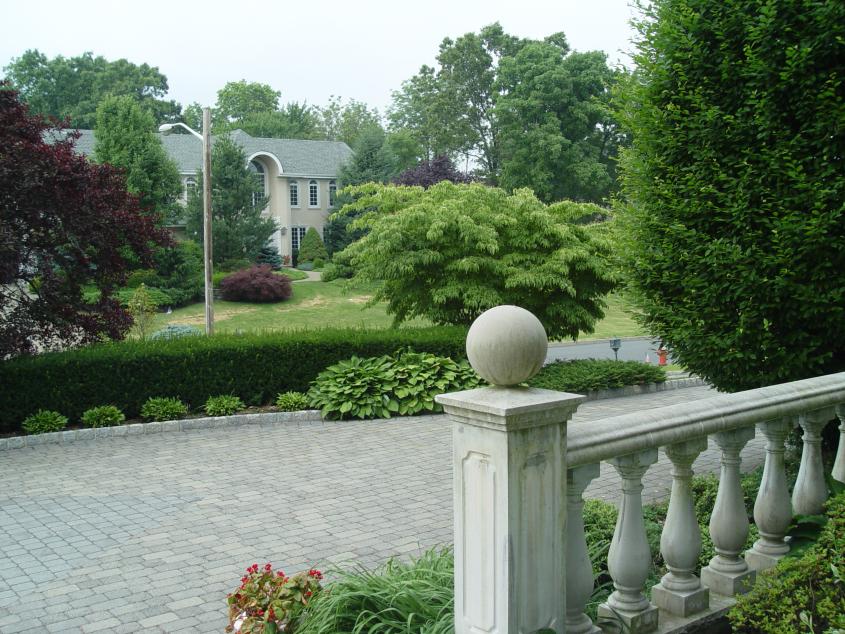 XNite715 filter with blocks visible light and starts passing infrared light at 715nm (50% cutoff frequency).